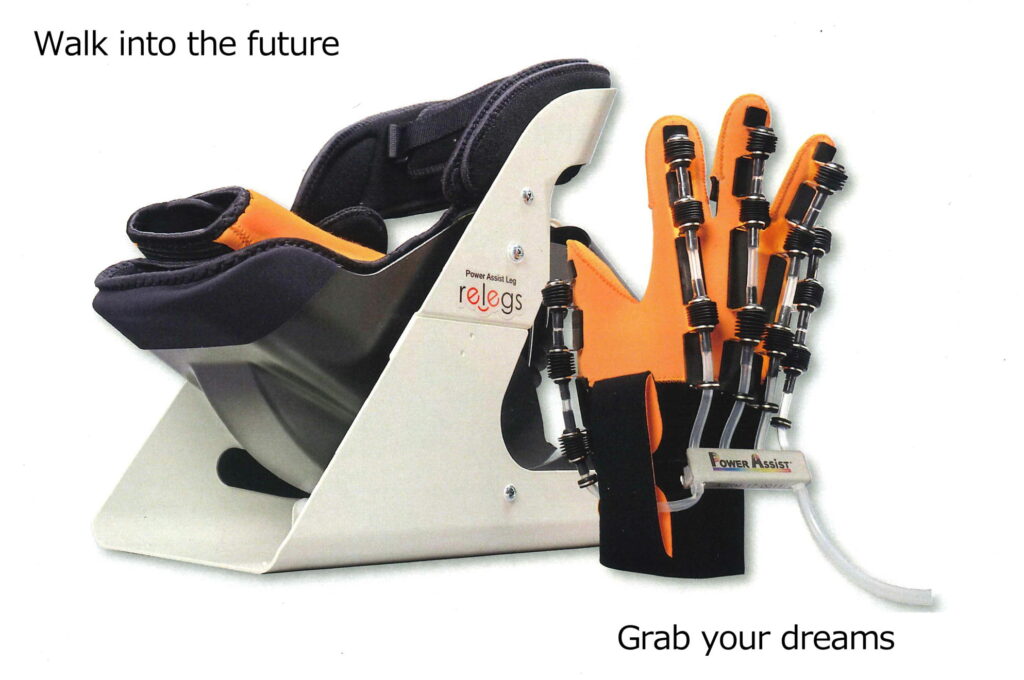 Rehabilitation robot for the paralyzed hands and foots
Having effective rehabilitation・home use rehabilitation・prevention of contracture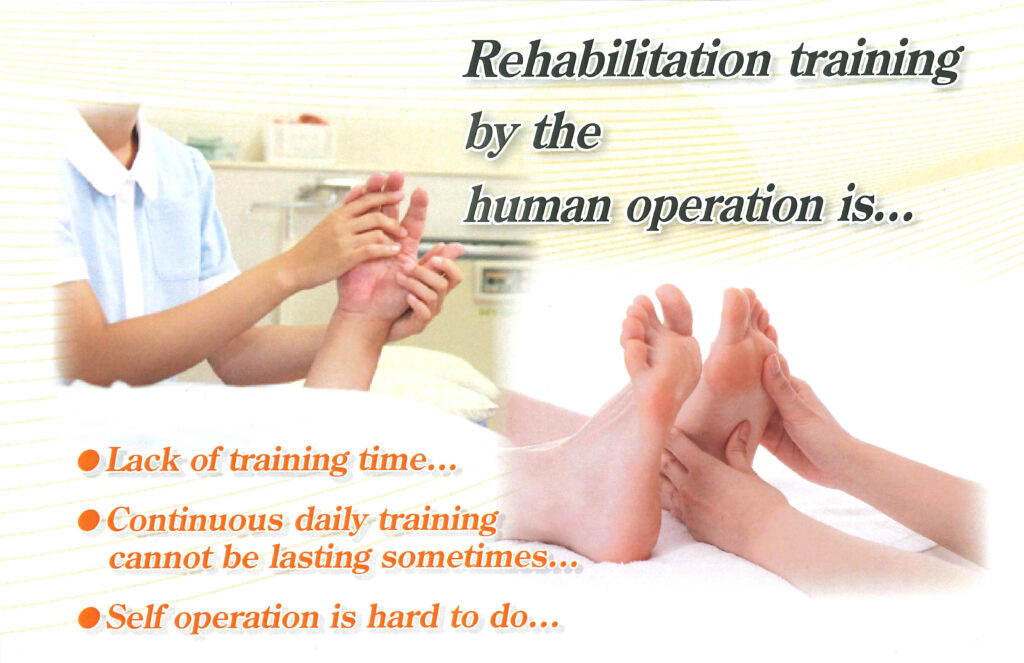 Bend and stretch hands and foots gently by the air pressure,
Power assist hand and leg bend and stretch by the outside power,
and support the rehabilitation.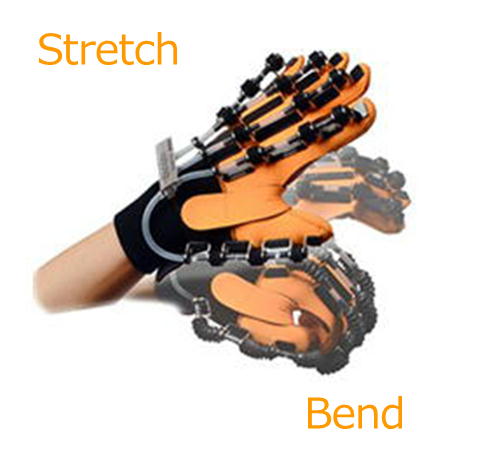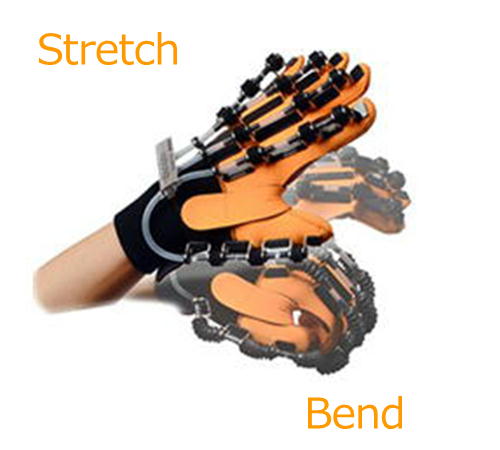 Safe and Ease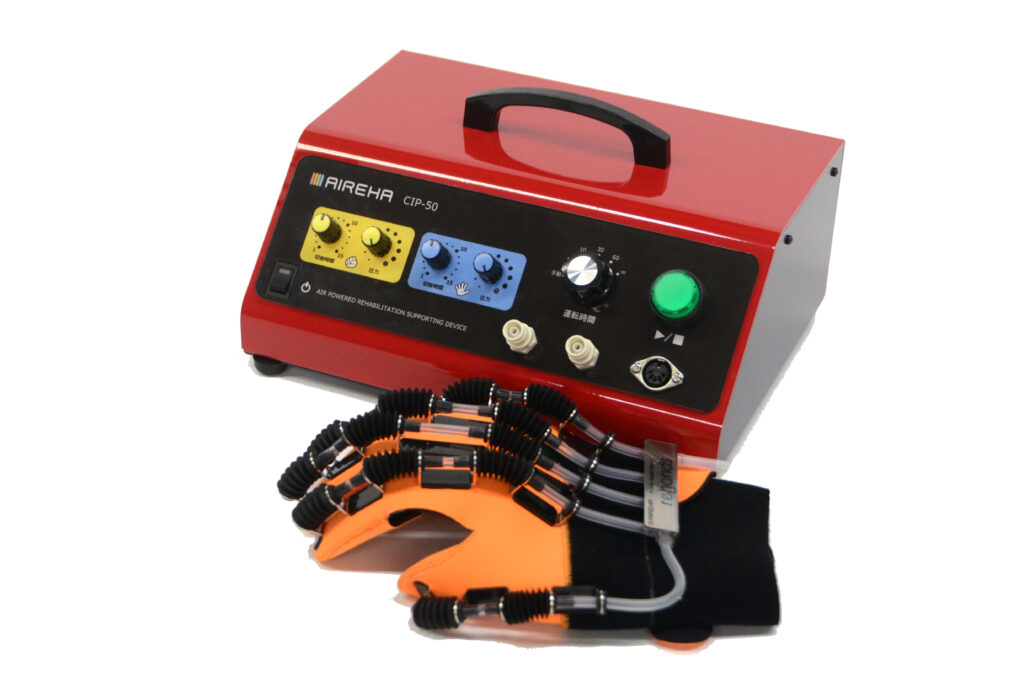 operate gently by the air pressure, and prevent from the over power by using low pressure Pump.
easy wearing, easy operation
For easy wearing, palm side of a glove is cut out. The glove is hanged onto the fingers, so Yon can wear easily onto the paralyzed hand. And also you can fit your foot onto relags easily by the magic tape. There is no difficult setup. You can use it just by connecting the unit to the control box and powering on the instrument.


Fits softly
Assist hand glove holds your hand naturally. We have several size of gloves for matching to almost all person.

lt Works flexibly for your symptom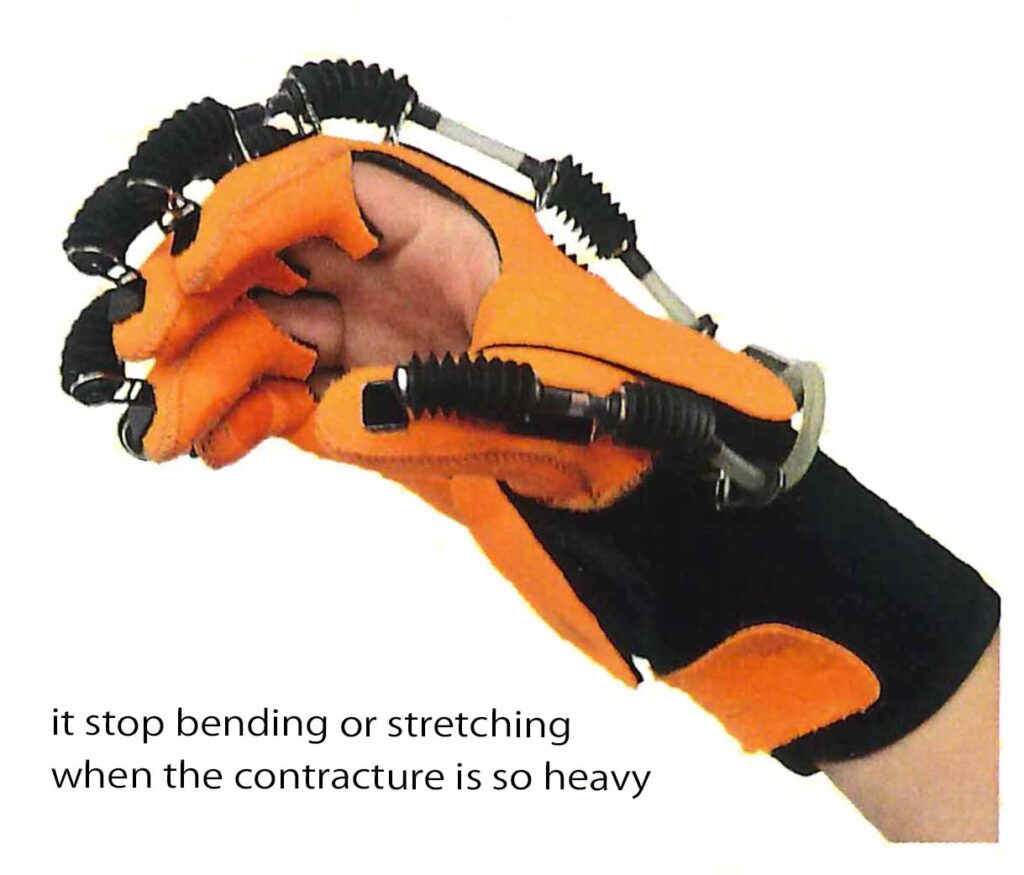 lt works so gently that people who have contracture can use by themselves. lt doesn't impose a burden to your body, because it doesn't force to work. By doing training everyday, it is expected that the range of motion will be wider, and that the contracture will be softened.
Product Line Up
Unit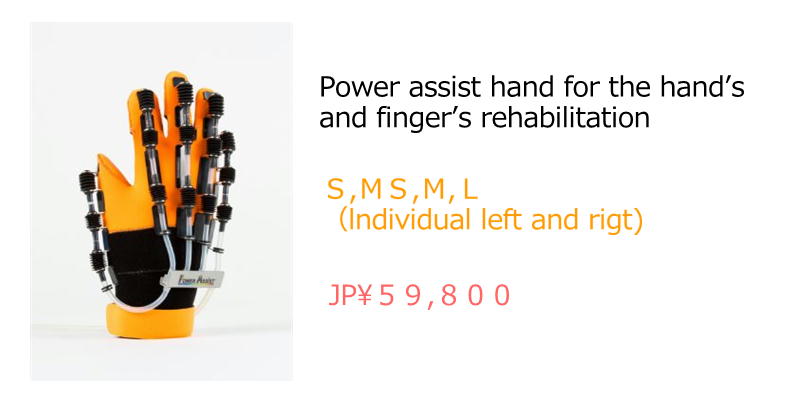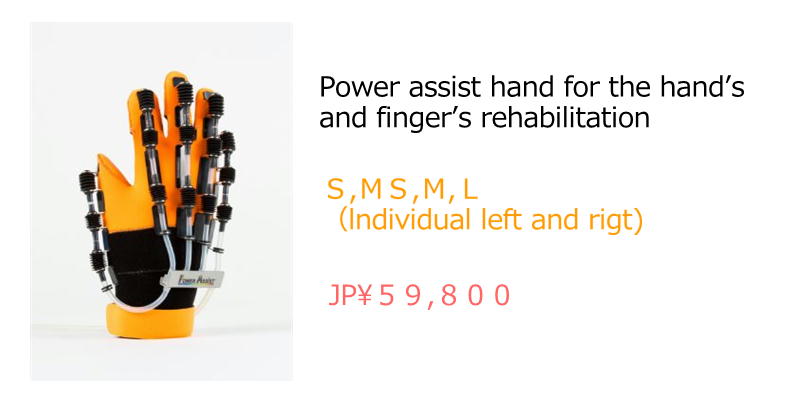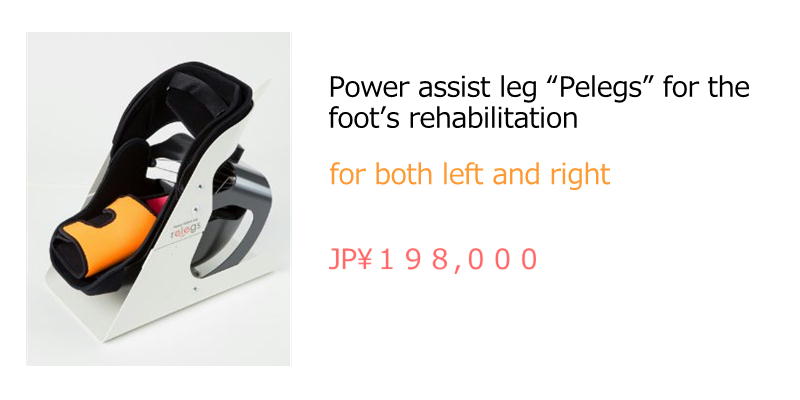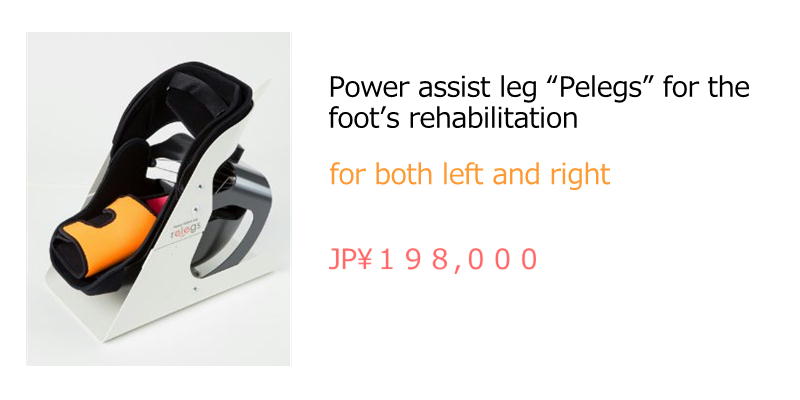 Control Box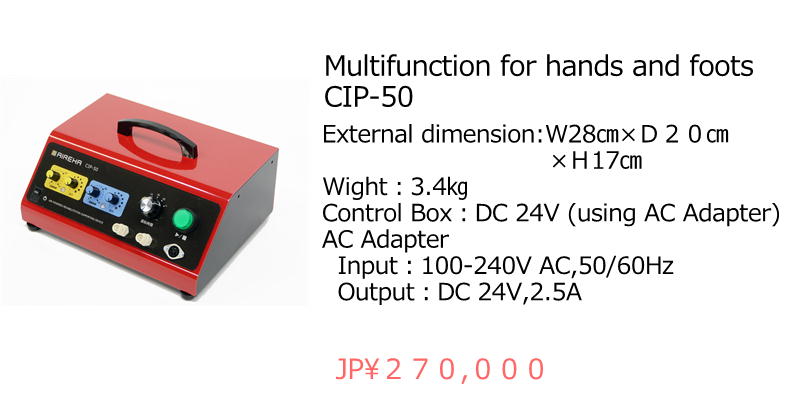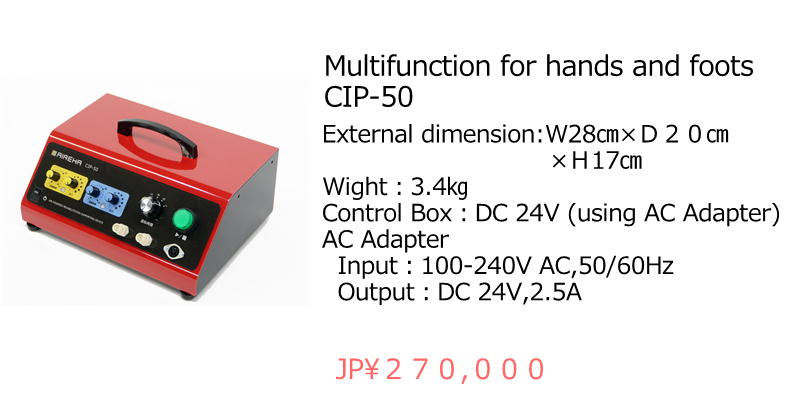 Auto operating mode
  〇
Manual operating mode
   〇 
start and stop by the hand switch
Times setting
  〇
5 minutes 10 minutes 30 minutes 60 minutes   ∞
Duration setting
  〇
1~15 seconds
For hands
  〇
2 glove simultaneously
For foots
  〇
This product is not a medical device
Option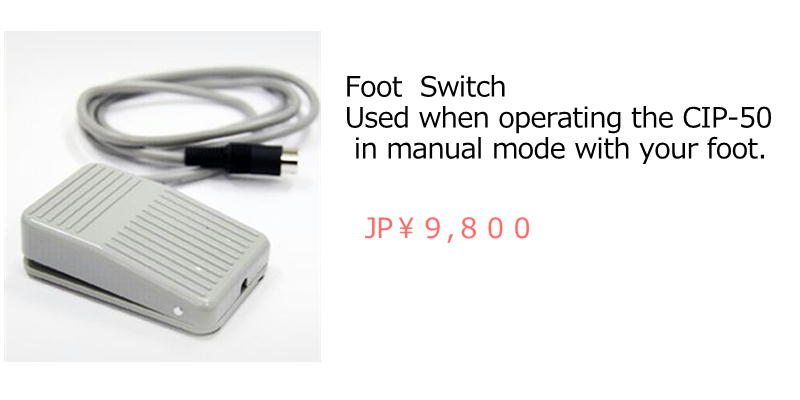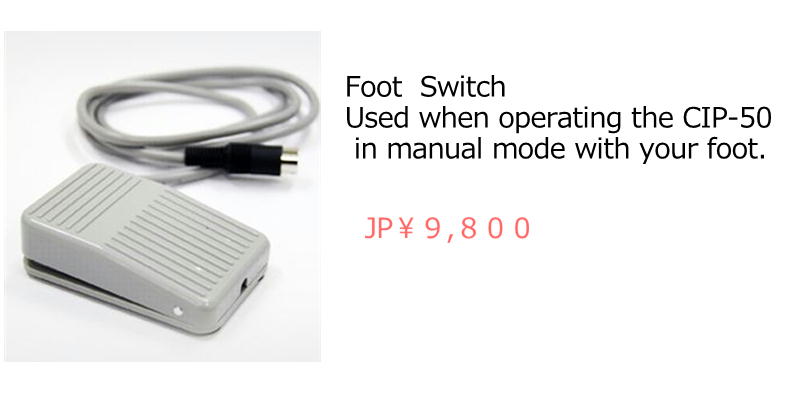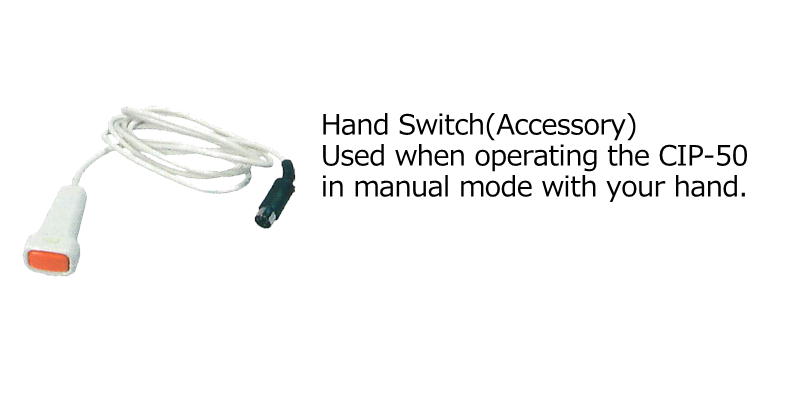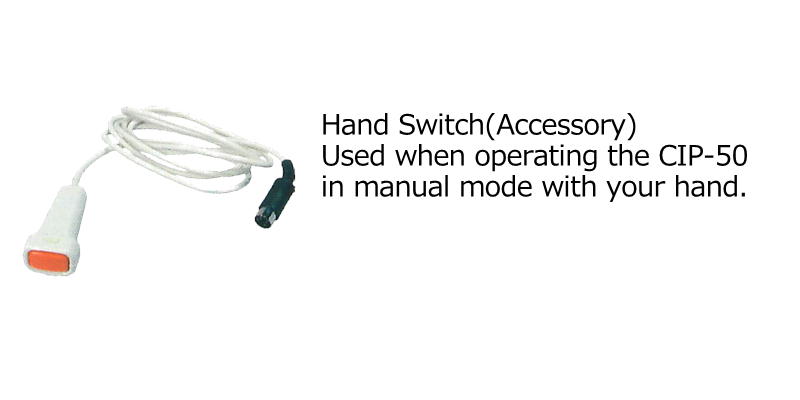 The Power Assist Hand is a rehabilitation assistive device that performs repetitive expansion and contraction of bellows(airbags)to actively and rhythmically facilitate continuous flexion and extension movements of the finger joints.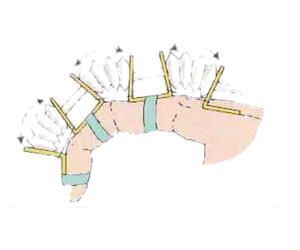 By utilizing the repetitive function and autonomous driving mode of the Power Assist Hand(with adjustable repetition intervals ranging from 1 to 10 seconds), you can perform training with a 4-second extension motion followed by a 4-seconds flexion motion, at intervals of 4 seconds, allowing for approximately 200 repetitions of finger extension and flexion movements in about 25 minutes.
Furthermore, in manual driving mode, using the hand switch, you can move the paralyzed or contracted hand by operating the hand switch with the unaffected hand, adjusting the intervals and repetitions of the extension and flexion movements according to your own preference, It is also possible to hold the hand in an extended position.
The Power Assist Hand is a rehabilitation support robot that enables gentle and safe rehabilitation of the fingers using the power of air.
✉Contact Us
If you can not send the email, please contact us at the number below.
Inquiries can be answered during office hours.
Sales department, SAICHI Corporation
Office hours(JST): 9:00 AM to 5: 00 PM (Monday to Friday) *Except for national holidays, year-end and New Year's holidays, and summer vacation periods.
tel:+81-563-59-5252
※ Depending on the content of your inquiry, we may not be able to respond to you or may take some time to respond. Please understand in advance that it may take us some time to reply.
※We may not be able to respond to you in the event of an error in your email address, if your email address is set to reject incoming calls, or if an unforeseen event occurs such as a system failure. Thank you for your understanding in advance.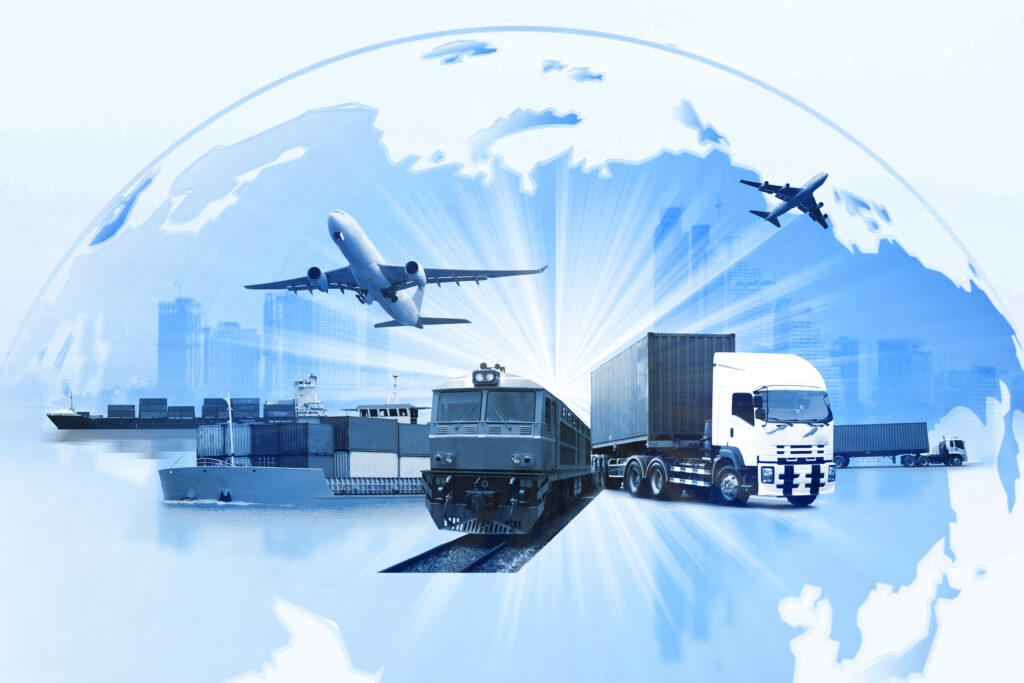 34-1 Miyanishi, Nakabata-cho
Nishio-city, Aichi-pref.
JAPAN 444-0303